Experienced
Attorney Joseph Angelillo spends a lot of his practice in the courtroom. When facing criminal charges, turn to him.
Determined
You need someone who will tirelessly advocate your rights no matter what. Angelillo Law is the team for you.
Accessible
When facing challenging situations, it is important that you are able to reach out to your attorney with any questions.
Criminal Defense & Residential Real Estate
Attorney in La Grange, Illinois
Joseph Angelillo, Esq.
Attorney at Law
Attorney Joseph Angelillo received his Juris Doctorate from the John Marshall Law School in 2016 and was immediately admitted to practice law in Illinois. He opened his law firm because he is passionate about protecting the freedoms of those he represents. Attorney Angelillo has one mission: to provide effective and affordable representation for those in the counties of La Grange, Cook, and DuPage.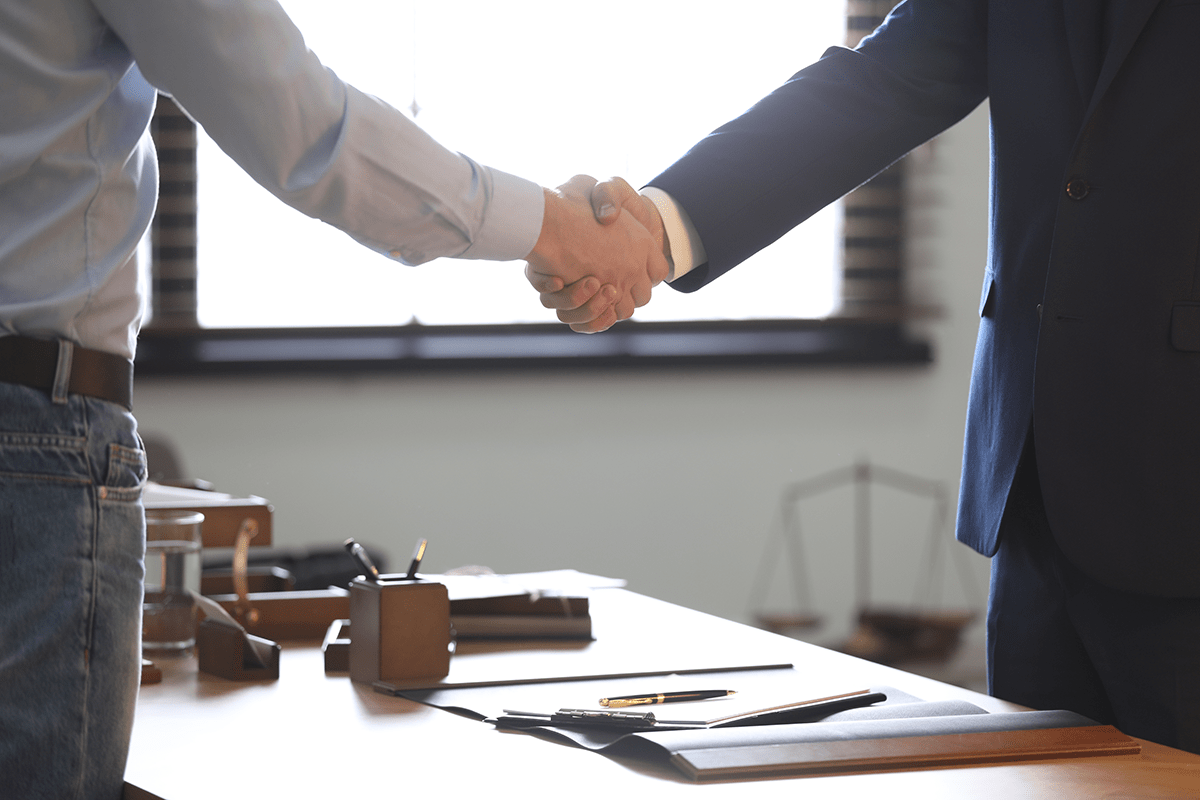 Move Forward After an Arrest
Seek an Expungement
---
Depending on your circumstances, previous arrests or convictions can be erased from your record. This can help you if you are applying for a job or housing. Get in contact with Angelillo Law today and see if you are eligible for an expunction.
Seal Your Records
---
If you are not able to expunge your record, sealing your record could hide certain arrests or convictions from the public record. Attorney Angelillo wants you to get a second chance. Schedule a free consultation with him today.
Case Results
People of the State of Illinois v. D.P. (DUI)
The arresting officer was questioned in regards to their usage of field sobriety tests on an elderly man, while also having the tests conducted on a sidewalk covered in ice which ran afoul of the NHTSA. The Court agreed with Mr. Angelillo and granted his Petition to Rescind the Statutory Summary Suspension.
The client was found NOT GUILTY and subsequently had their record expunged of the initial arrest.
People of the State of Illinois v. R.B. (DUI)
Mr. Angelillo questioned the officer's usage of certain field sobriety tests in making their determination. The officer's training provides that individuals of the same size as the client should not perform certain testing given their difficulty in accurately determining intoxication.
The case proceeded to a stipulated bench trial where the judge found the client NOT GUILTY.
People of the State of Illinois v. J.D. (DUI)
Mr. Angelillo argued that because the officer could not state definitively that what he witnessed being consumed was drugs, nor did he find any evidence of any drug paraphernalia, the State could not prove the client guilty beyond a reasonable doubt.
The Court agreed with Mr. Angelillo's bench trial argument and delivered a NOT GUILTY verdict.
Seek the Best Solution Today
The experienced attorney at Angelillo Law is here to represent you during your criminal trial. See how we have delivered positive results with our past clients. Get started with your case today.
Don't Navigate Your
Legal Problems Alone
Those who have been accused of crimes do not deserve to face these charges by themselves. It is your right to have an attorney fully represent you in court. At Angelillo Law, Attorney Joseph Angelillo is committed to providing you with tenacious and skilled advocacy during your criminal case. So, if you have been arrested for burglary, DUI, manslaughter, or any other crime, request your free consultation with criminal defense attorney Joseph Angelillo to get started.
First-time house buyers can be wary when meeting with sellers. As your attorney, Joseph Angelillo will seek the best deal possible for you so that your residential purchase can go off without a hitch. He also provides legal assistance to those who need help handling their estate planning needs. No matter your needs, contact Angelillo Law today and schedule your free case consultation. They serve the counties of La Grange, Cook, and DuPaul, Illinois.