Joseph Angelillo, Esq.
Attorney at Law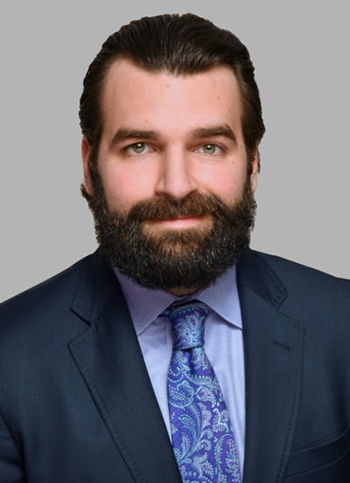 What Makes Attorney Joseph Angelillo Uniquely
Qualified to Represent You?
Joseph S. Angelillo has been advocating for the rights of criminal defendants since being admitted to the Illinois State Bar in 2016.
A Law and Justice graduate of Concordia University of Chicago (2013), Mr. Angelillo understood early on that the freedoms of the individual are most at risk when it's up against the unlimited time and resources of a State prosecutor.
From there he went on to earn his Juris Doctorate at John Marshall Law School (2016) where he participated in Trial Advocacy, Alternative Dispute Resolution, and Moot Court.
From 2016 to 2019, he worked as an Associate Attorney for the Law Offices of Edmund P. Wanderling, handling a plethora of different fields from criminal to civil representation. During this period, he would expand his knowledge of trial experience, motions, and negotiations. He would further come to appreciate the ability to build a strong relationship with clientele, working and striving so that all of their concerns were properly accommodated. As an associate, he was tasked with handling client interviews, drafting and arguing motions before the court, developing case strategy, evidence review, negotiations with state prosecutors, defending clients in criminal trials, and advocating for clients in Bond Court. Since then, he has worked as a solo practitioner all across Illinois ensuring that criminal defendants are vigorously represented against state prosecution.
In 2020, he would go on to create Angelillo Law in hopes of expanding his access across Cook and DuPage County to provide effective advocacy for criminal defendants, and has based his firm in La Grange, Illinois.
Angelillo Law has one simple mission: to provide effective and affordable legal counsel for every individual that walks through our doors.
I am passionate about
your rights and justice.
Education
The John Marshall Law School – Doctor of Law (2013 – 2016)

Concordia University – Bachelor of Arts (2009 – 2013)
Bar Admissions
Experience
Speaker – Trial Advocacy and Dispute Resolution Honors Board and Council for The John Marshall Law School (2015)

Mediator – Center for Conflict Resolution (2015)

Trial Advocacy Member

Alternative Dispute Resolution Member

Moot Court Participant